September 22nd
Merging Boris Johnson's September 2020 address to the nation.
September 2020 - online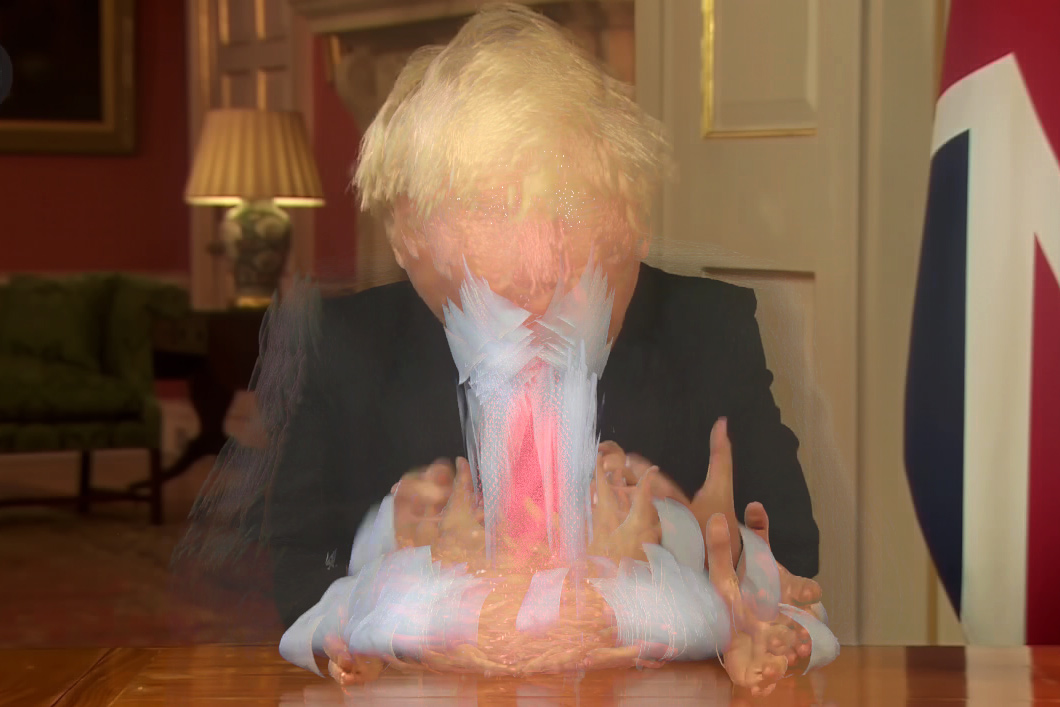 A response to watching Prime Minister Boris Johnson's address to the nation on September 22nd, 2020. This was another turning point, as the virus started to surge into the autumn after a summer of lessened restrictions.
I was struck by his hands had now stopped moving, compared to April. The gravity of the situation had finally hit home.