The Art Gantt is a spreadsheet used to manage this website which also generates a graphical visualisation of my art practice and related activities since 2010.
You can view a read-only version here.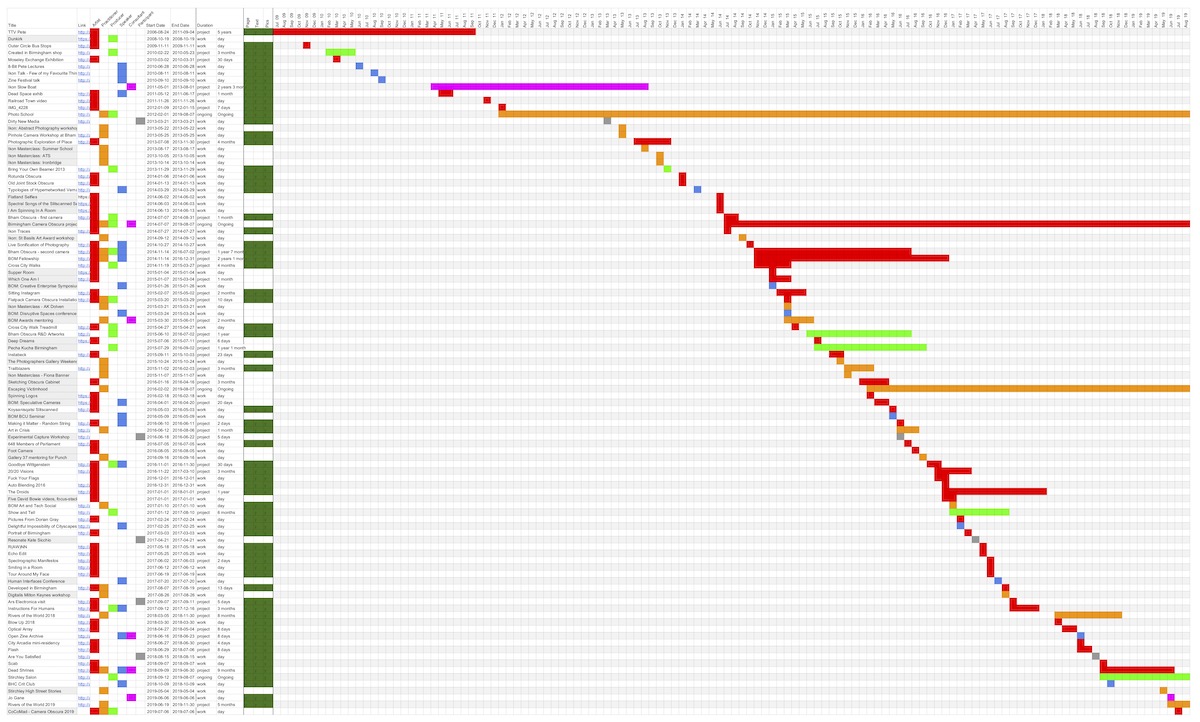 Time runs along the top, activities down the side. Some projects are ongoing, hence the long line. Others only last a day or so. Everything is rounded up to the nearest month.
I like this method of showing activity over time and hope to develop it further.