Open Zine Archive
My collection of thousands of zines and small press comics emptied out in a gallery for a week.
June 2018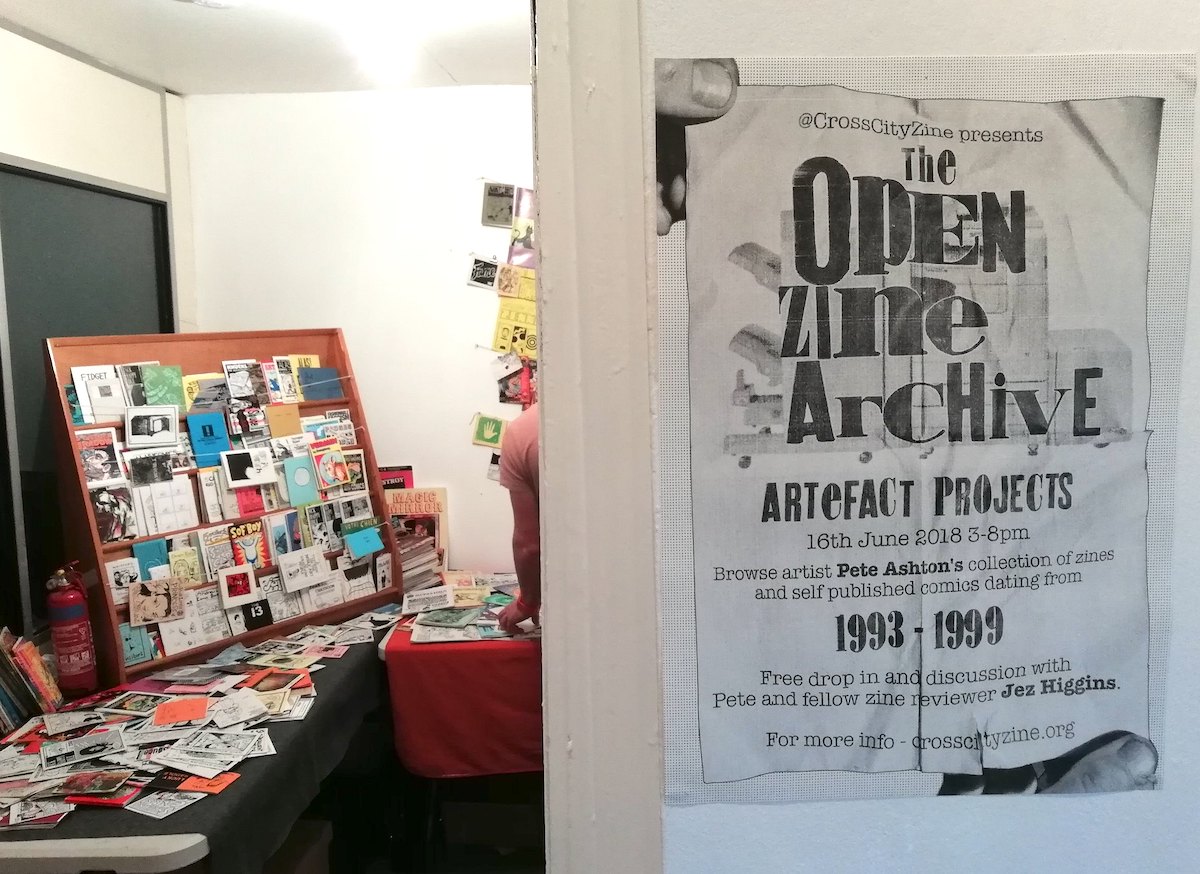 During the 1990s I was involved in the self-published comics and zines community in the UK. Initially as a reviewer, and then a distributor, I would receive countless photocopies and short-run publications, predominantly comics or about comics but also a wide range of topics, some obscure, some underground, some just weird.
I ceased being involved in this scene around 2000, drawing a line so I could concentrate on new things, initially blogging and then photography. But I never got rid of the zines because I knew they had the potential to be unique. I became their custodian, keeping them safe in case one day they became important.
As the internet exploded and the need for alternative and underground communities to use print and postal services diminished, the zine scenes of my day evaporated. But an interest in this physical medium rumbled along amongst the next generation of freaks and weirdos.
A couple of these weirdonauts, Katie Stafford and Katharine Wade, heard of my boxes of zines and, having dabbled in zine production themselves, were intrigued. They spent an afternoon digging through the stacks and proposed a simple exhibition at Artefact, the local arts cafe.
I loaded everything in to my car and Kath, at a loss as to how to curate it, emptied absolutely everything out. The end result was quite something and cause all manner of long-forgotten feelings and memories to rush back.
My fellow zine-reviewer from those days Jez Higgins joined me for an evening of talking about this stuff to people half our age which was entertaining if a little haphazard, and the exhibition ran for a week generating a fair amount of interest.
That said, this is a period that I have left behind. I have no interest in working with this collection, but I am open to others exploring it with my supervision. If this is something that you think you might like to do, please get in touch.