Cross City Walk Treadmill
An interactive walking movie for the Flatpack Film Festival
May 2015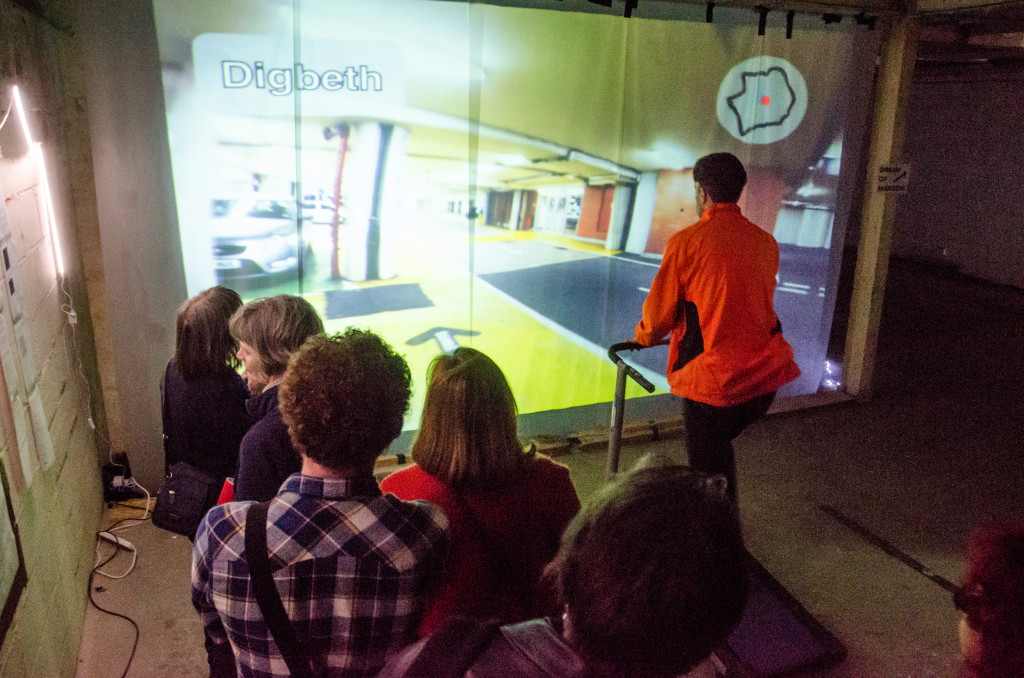 As part of the never ending attempt to make sense of the photographs taken during the Cross City Walks, Andy Howlett and I proposed an interative movie for 2015's Flatpack Film Festival alongside the Video Strolls programme of walking-related films. The installation was realised on a zero budget in the derelict attic of the Centrala cafe in a coverted Digbeth industrial space.
The film was a simple slideslow of the photos taken by a chest-mounted GoPro camera. By walking on a treadmill people could control the speed of the film as they walked across an ersatz Birmingham projected in front on them on a giant five by three metre screen.
The installation was accompanied by an essay by Andy and I later wrote up some reflections on the experience.
We would be very interested in doing something similar with an actual budget involving money and equipment that works properly.