Manifestation of the Desire for Order in a Newly Chaotic World
Sculpture for the start of furlough.
April 2020 - 5 months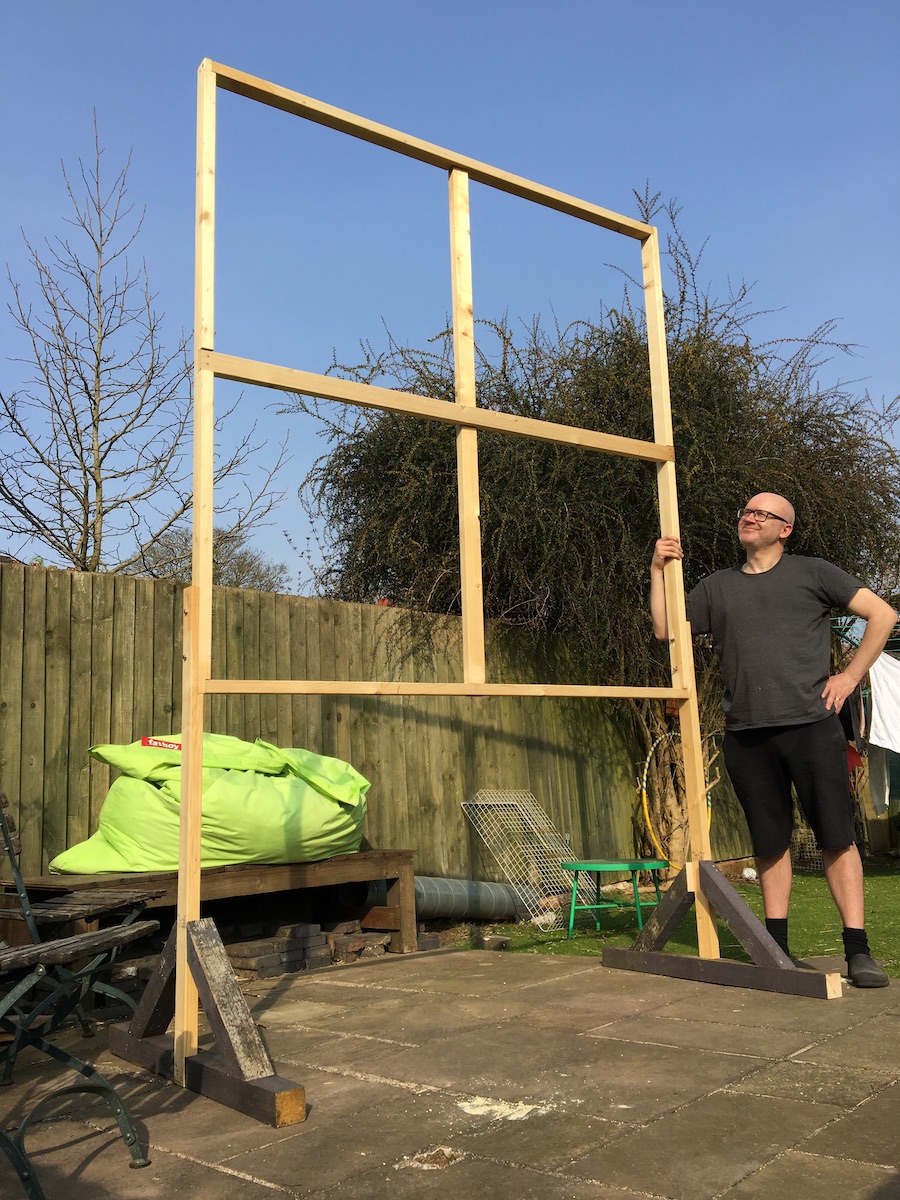 After a hectic and traumatising March of full days and sleepless nights, I suddenly found myself furloughed in April and legally unable to work. This rapid stop was highly discombobulating and, while too exhausted to do anything substantial, I searched for something, anything, to do.
Realising we were going to be spending a lot of time at home and in the garden, I set to work constructing a sunshade. I didn't put much thought into the design and the emergent 2 metre square floating in the air quickly caught the attention of my neighbours.
It appeared to be an expression of something deep in my soul, an articulation of loss, a desire for order. It conceptually moved from a practical piece of garden equipment to my first piece of lockdown art.
It was exhibited in the back garden until September 2020 when it was replaced with a geodesic dome. It has since been integrated into the shed awning extension by the rabbit run.