Live Sonification of Photography
Lecture and Performance of a system for turning photos into sound.
October 2014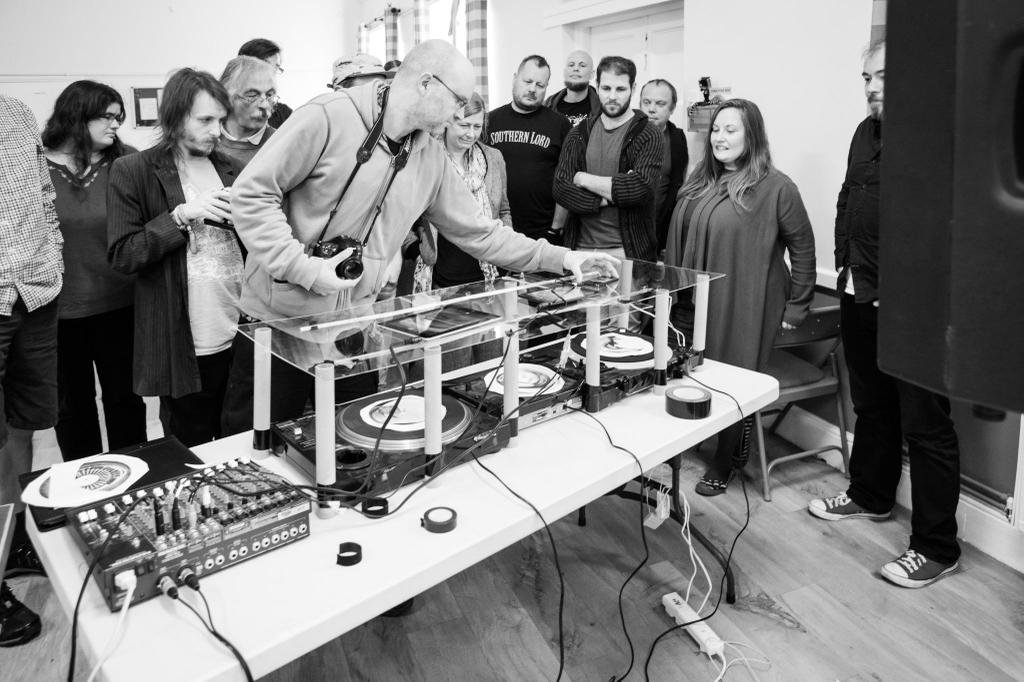 Live Sonification of Photography was a performance / lecture at sound-art salon If Wet in of a new system for turning photographs into sound as a performance piece incorporating portrature, image manipulation and the ANS synth.
This was the culmination of a year or so's work exploring slit-scan photography, performance photography, sonification of images and many other disparate things.
The presentation is about 25 minutes long with 10 minutes of intro, 10 minutes of demo and 5 minutes of Q&A. Thanks to Sam Underwood and David Morton for hosting.
References
People and subjects mentioned.
Introduction
Demonstration
Questions