Dead Space
My first 'proper' exhibition, in the windows of the old Birmingham Central Library.
May 2011 - 1 month
Dead Space was a series of exhibitions organised by Clare Farrell (now working as WERK) building on the mural paintings by Lucy McLauchlan on the now-demolished Birmingham Central Library. Clare invited me to make some work using the TTV Photography technique and despite a very limited budget (£100) I decided to build a giant sculpture using old CRT monitors and cardboard tubes to showcase video work I'd been making recently.
Outside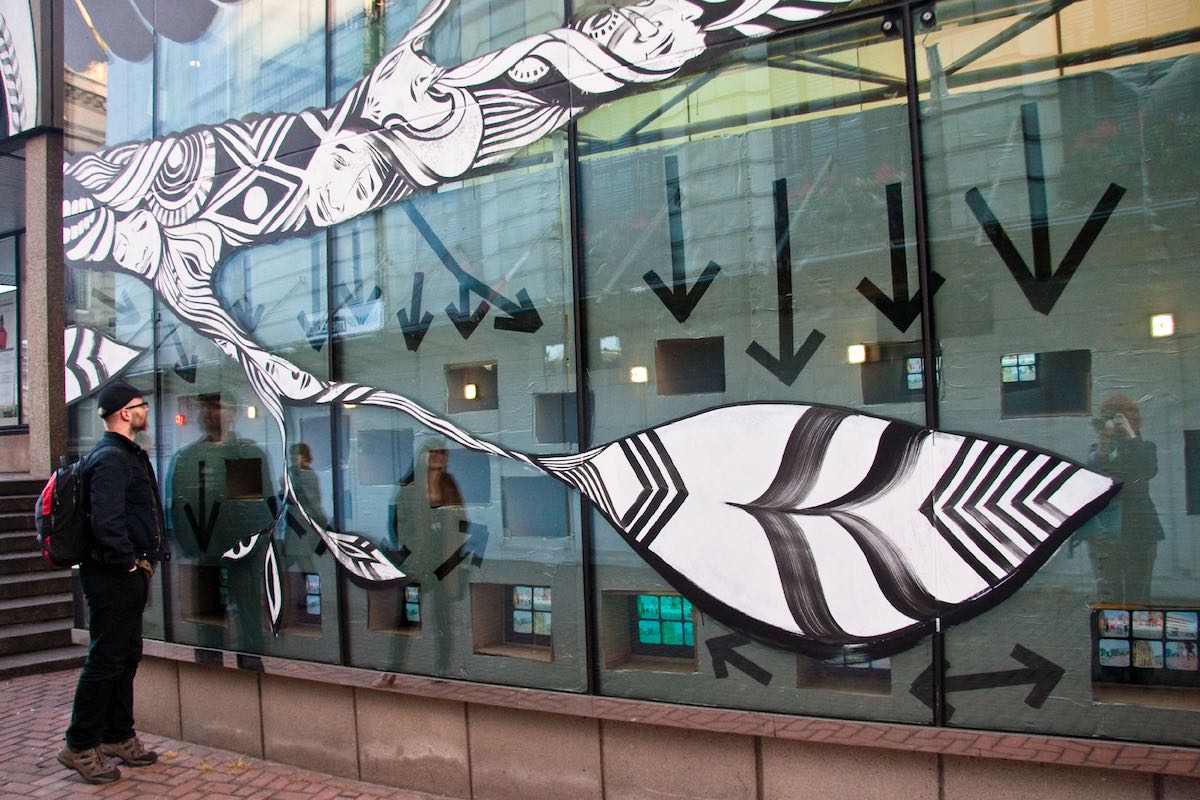 pics by Matt Murtagh
Inside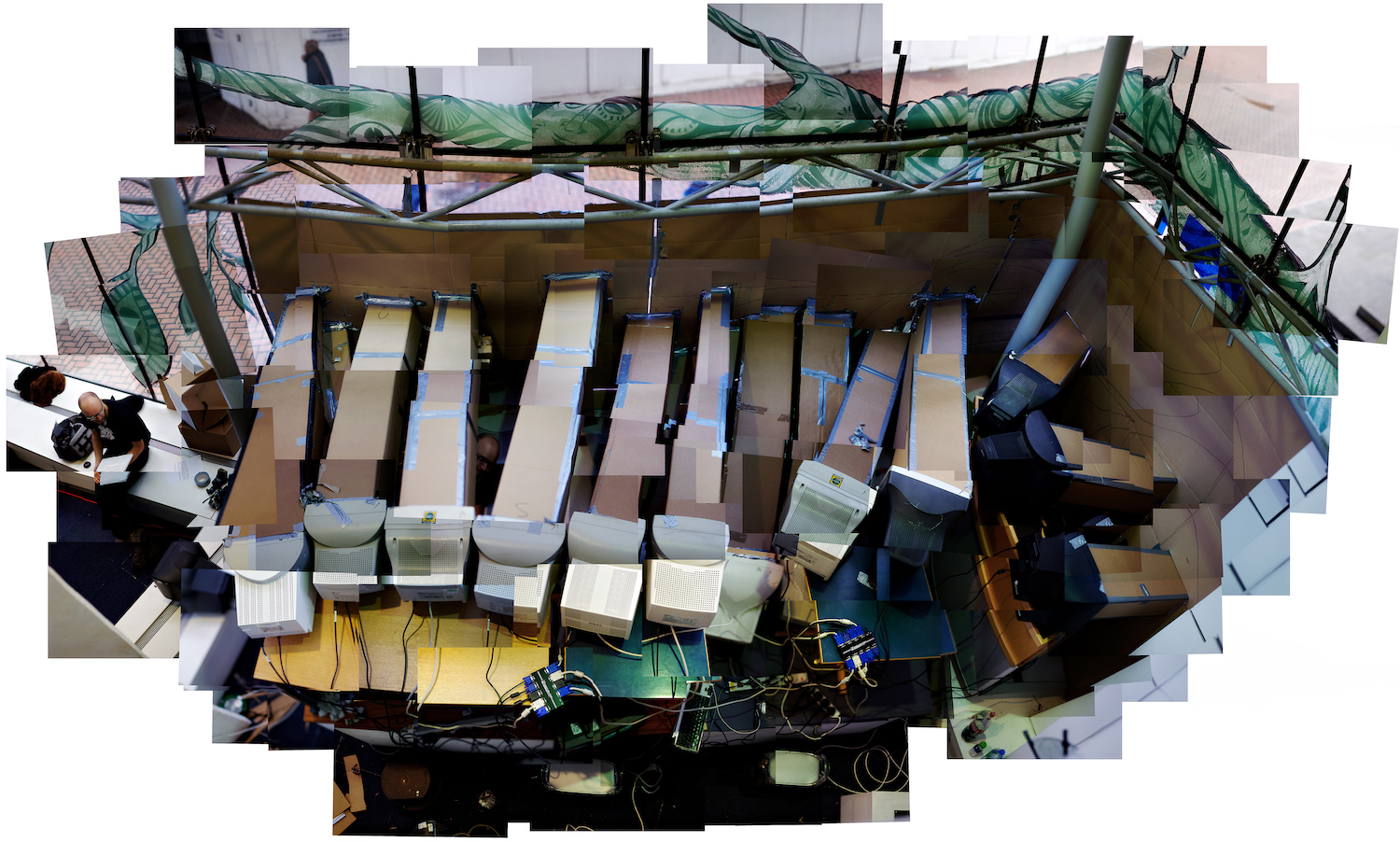 pic by Matt Murtagh
One of the videos
I obviously didn't know what I was doing and afterwards wasn't sure what had happened or whether it was any good, but in hindsight I'm pleased with it as a first stab at being a "proper" exhibiting artist, rather than someone who sells prints at markets.